Is your cat a habitual chewer, or perhaps you own a few teething kittens? Then a chew toy is a fantastic option to show them a fun time. If you want to get your feline friend a chew toy, start by getting to know the types of chew toys for cats.
Chew toys for cats are highly beneficial for your feline furry friend. Contrary to general belief, these aren't only toys for your cat's entertainment; different types of chew toys for cats stimulate your critter's hunting instincts, they can help clean your cat's teeth, provide mental stimulation, and clearly provide cats with some movement.
You may feel a little overwhelmed when chewing toys for cats, as there are so many options in the market. Perhaps you wonder what features to look for, or maybe you don't know where to shop for them. Do not worry, because we'll share with you different types of chew toys for cats.
Chew Toys for Cats FAQ's
Do all cats like Chew Toys?
It is safe to say that not all cats automatically enjoy or like chew toys, so it's hard to say that all cats need to chew toys generally. However, there are plenty of felines that do enjoy the act of chewing. If your cat falls into that category, then cat chew toys can be of major benefit. In addition, it might prevent them from chewing on your personal items!
What is Catnip?
Catnip is a natural, non-addicting herb that encourages play in about 70% of cats with an inherited gene that compels them to respond to catnip. To maintain maximum freshness, freeze extra catnip until needed.
What things should you keep in mind when choosing a chew toys for cats?
Durability
Cats are naturally inclined to rip their favorite toys to shreds before they have a chance to enjoy them fully.
Look for cat toys made from durable materials, and consider your cat's temperament when determining the level of durability they require.
Health Benefits
Some chew toys for cats are specifically designed to help with dental health, removing tartar and buildup as your cat plays. If your cat's current dental health needs to be addressed, you may consider looking for a cat chew toy that specifically offers this feature.
Safety
When looking for a durable chew toy, be sure to likewise look for any potential safety concerns. Toxic materials or materials with hard edges can prove later health hazards once your pet begins chewing.
Types of Chew Toys for Cats
KONG refillable catnip toys utilize top-quality, natural North American catnip. These soft and snuggly catnip toys have a special compartment that can be opened and closed so that fresh catnip can be added again and again—to last all of your cat's nine lives. For utmost kitty enjoyment, gently twist the filled toy to release catnips' herbal oils.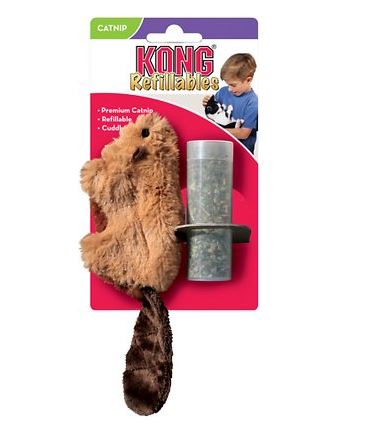 Highlights:
Holds fresh catnip securely in place
Contains top quality natural North American catnip
Irresistible scent, texture and shape
Soft plush catnip toy is washable with the catnip removed
4 kinds of cats' favorite balls are put into a groove board, but each could be removed for separate use. So you can give him all to choose his favorite flavor by himself or one you want him to taste. And it's easy to stick securely to walls or another smooth surface, you suppose, using the bonus sturdy double-sided adhesive tape. No falling off when the kitten is playing, chewing, or licking.
SilverVine contains dietary fiber that promotes gastrointestinal peristalsis, thus helps cats vomit up hairballs and improve digestion.
These catnip and silvervine balls are made with 100% natural plant extracts which are 100% safe for your furry friends.
Keep the balls in a cool and dry place and avoid direct sunlight. Be sure to put on the cap after each use.
Highlights:
Excrete Hairballs
Improve Digestion
Teeth Cleaning
Soothe Mind
Petstages Night Time Catnip Rolls Cat Toy satisfies your kitty's need for a frisky, late-night hunting session. Instead of batting around your prized possessions, your cat can chase and stalk these irresistible catnip rolls.
They're made of soft material for quiet nighttime play, and the stick shape is perfect for biting, kicking, and swatting. Each roll is filled with premium 100% North American catnip, no fillers, so it's sure to appeal to your cat and keep her interested.
Petstages Night Time Catnip Rolls take the place of noisy toys that wake you up at night, and they give your favorite feline fun and satisfying new toy.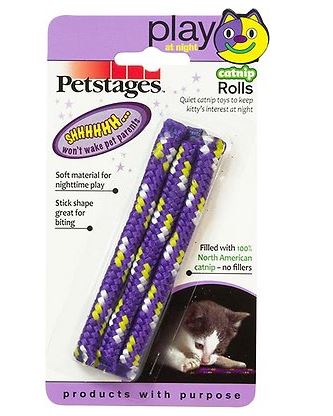 Highlights:
Soft material so it is perfect for silent nighttime entertainment
Each roll is filled with premium 100% North American catnip
Small size makes this toy perfect for biting, kicking, swatting, and tossing
Innovative roll shape
Designed to channel your feline friend's energy
Specially made to relieve stress and anxiety, this XL chew toy is best for adult cats looking to sit back and relax. One bite of a Meowijuana King Sized Silvervine Cat Stick, and your kitty will be lost in euphoria.
This tasty stick is purr-fect for teeth cleaning, and with six per pack, your feline buddy can maintain that beautiful smile.
Silvervine Cat Sticks are made with zero additives or preservatives because paw natural is a clear choice. It is perfect for making a positive impact on your feline friend's emotional and physical well-being.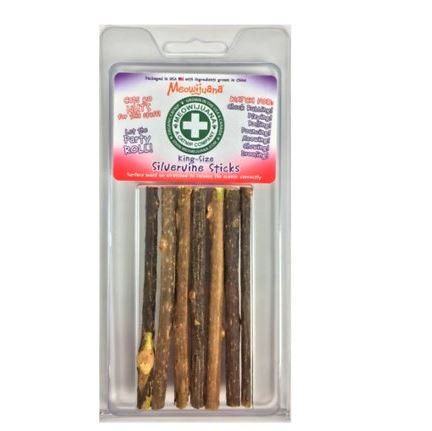 Highlights:
Experience a tranquil kitty with stress and anxiety relief.
Naturally exfoliates plaque off teeth with every chew.
Encourages your cat's primitive hunting and chewing skills.
Every stick improves digestion for a happy cat and a happy belly.
Free of additives or preservatives
This chew cat toy gives special attention to dental health in kittens, cats, and senior cats is an important part of their overall health. Because owners often feed their cats soft food and treat, cats do not get the opportunity to bite into crunchy items that can help clean away tartar build-up, leading to dental problems.
This innovative dental toy offers cats of all ages the opportunity to crunch, chew, and clean while they play.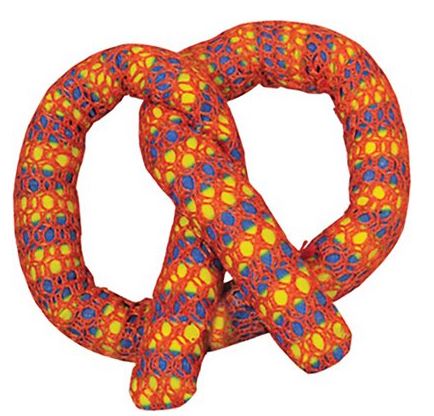 Highlights:
Innovative pretzel shape toy
Freshens breath and supports dental health
Helps remove soft tartar as kitty chews and won't unravel
Contains catnip to entice cats into longer play sessions
Cat treats and cat entertainment toys regulate cats' intestinal health and increase appetite; cleaning cats' teeth facilitates oral and dental health, relieves stress, and stabilizes blood pressure.
Silver vine is non-toxic and non-addictive, ensuring safety and wellness for cats. Suitable for cats of all ages. Made of 100% dry organic catnip treats without harmful additives or preservatives, without chemicals or fillers.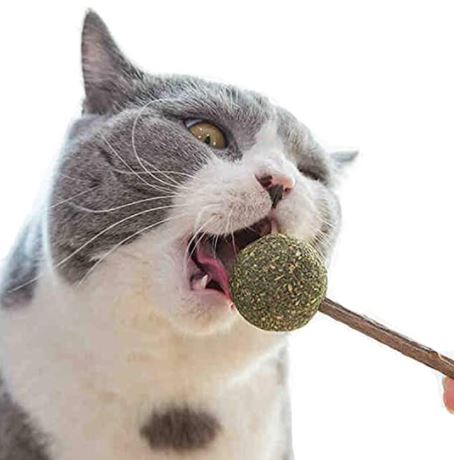 Highlights:
100% dry organic catnip treats
Healthy and safe
Relaxing
Easy to use
Attention to dental health in kittens, cats, and senior cats is an important part of their overall health.
This innovative dental toy offers cats of all ages the opportunity to crunch, chew, and clean while they play.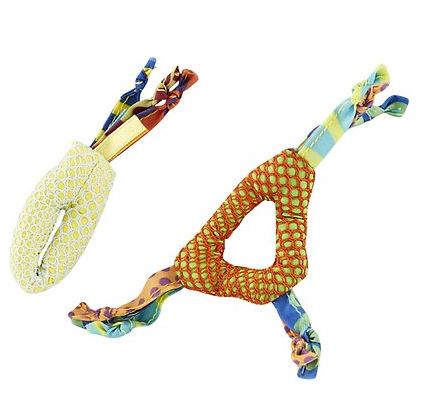 Highlights:
Lightweight toys are easy to bat carry and chew with
Durable dental toy clean kitty's teeth
Massage gums while cat chews
Outer netting and streamers satisfy chewing a
Padded center is filled with catnip and fibrous catnip stalks to releases a catnip aroma